(4) GARLIC ROLLS $1.99
(2) MEATBALLS MARINARA $3.50
FISH DIP Served with crackers, Jalapenos and Diced onions. $8.95
GARLIC CHEESE BREAD $3.99
ASSORTED CHIPS $1.50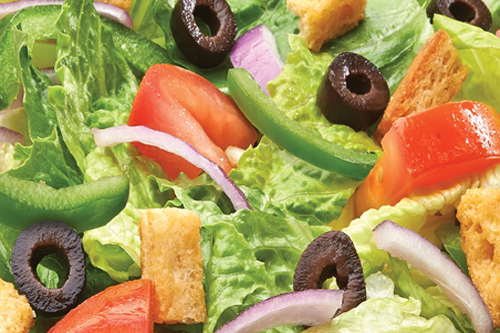 YOUR CHOICE: Balsamic Vinaigrette, Caesar, Raspberry Light Vinaigrette or Ranch
HOUSE SALAD Mixed greens with tomatoes, carrots and red onions $4.45
CHICKEN SALAD Mixed greens with tomatoes, carrots and red onions $7.95
CAESAR SALAD Romaine lettuce, croutons, imported Parmesan cheese and Caesar salad dressing $5.99 With Chicken: $7.95
HOAGIES
Your Choice: White or Whole Wheat Bread
MEATBALL … $7.45
add MOZZARELLA… $0.50
CHICKEN SALAD… $7.95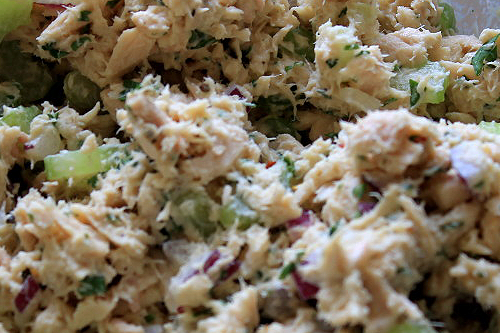 HOT DOGS
ONLY VIENNA 100% PURE BEEF HOT DOG W/ STEAMED POPPY SEED BUN
HOT DOG 100% Pure beef Vienna Hot Dog served with choice of mustard and ketchup… $3.50
OUR FAMOUS CHICAGO STYLE HOT DOG – Chicago Style Toppin's – Mustard – Relish – Onions – Pickles- Tomatoes – Hot Peppers – Celery Salt. … $3.75
CHEESE DOG (American Cheese)… $3.75
EXTRA BIG SINGLE SLICE PIZZA MADE FROM 20 INCH PIE
All Natural (Multi Grain) Pizza Dough add .25 Extra Topping .50 ea.
CHEESE SLICE… $3.50
PEPPERONI…$4.00
PIZZARELLI SPECIAL… $4.25
BBQ… $4.25
SUPREME… $4.50
MAC & CHEESE… $4.25
VEGGIE… $4.50
MEAT LOVERS'… $4.50
SHRIMP SCAMPI… $4.50
BACON BLUE CHEESE BURGER… $4.50
BUFFALO… $4.25
CHICKEN BACON RANCH…$4.25
WILD MUSHROOM…$4.25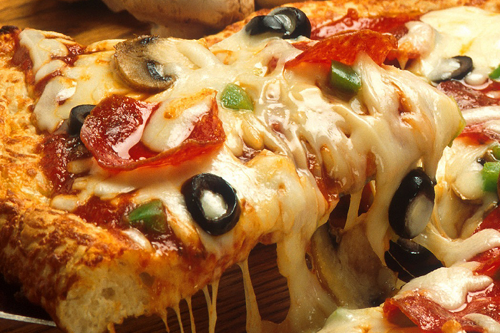 GOURMET 16
"

PIZZA

MOZZARELLA by GRANDE CHEESE COMPANY
ALL NATURAL (MULTIGRAIN) PIZZA DOUGH $2.00 EXTRA
BBQ Grilled chicken, BBQ sauce, red onion, cheddar cheese… $16.99
BUFFALO Hot sauce – Pizza sauce 50/50 mix, mozzarella cheese,
drizzled blue cheese and hot sauce over buffalo chicken… $16.99
CHICKEN BACON RANCH Mozzarella cheese, chicken, bacon,
green onions, ranch dressing… $16.99
MEAT LOVERS' Tomato sauce, mozzarella, sausage, ham,
meatballs, pepperoni... $18.99
SHRIMP SCAMPI Mozzarella cheese,
garlic butter, olive oil, basil, shrimp… $18.99
MAC AND CHEESE Mozzarella cheese sauce, elbow macaroni,
cheddar cheese… $16.99
PIZZARELLI SPECIAL Mozzarella/provolone cheese, sliced tomatoes',
fresh basil, garlic, olive oil... $16.99
BACON BLUE CHEESE BURGER Mozzarella, meatballs, bacon,
blue cheese crumbles… $18.99
VEGGIE PIZZA (MULTI GRAIN) PIZZA DOUGH Tomato sauce, spinach,
mozzarella, tomatoes, onion, green peppers, mushrooms, red peppers… $18.99
WILD MUSHROOM Mozzarella cheese, mushrooms,
caramelized onions… $16.99
SUPREME Tomato sauce, mozzarella cheese, pepperoni, sausage,
mushrooms, onions, green peppers… $18.99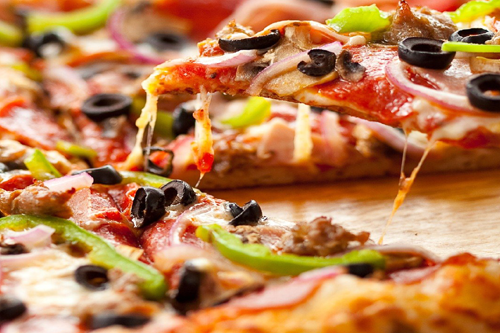 BUILD YOUR OWN PIZZA – WHOLE $16
"

PIE $14.00

FULL TOPPING $1.00 ea. HALF TOPPING $0.50 ea.
TOPPINGS: PEPPERONI, SAUSAGE, HAM, MEATBALL, BACON, ANCHOVIES, CHICKEN, RED ONION, GREEN PEPPERS, MUSHROOMS, CARAMELIZED ONION, PINEAPPLE, GARLIC, BASIL, SUNDRIED TOMATOES, KALAMATA OLIVES, MOZZARELLA, CHEDDAR, PROVOLONE, RICOTTA, BLUE CHEESE CRUMBLES, SHRIMP ($1.50 PER SHRIMP)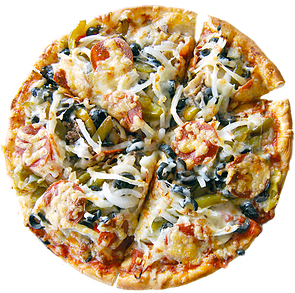 PEPPERONI… $5.99
SAUSAGE AND ONION… $6.25
BUFFALO CHICKEN… $6.25
MEAT LOVERS'… $6.99
SHRIMP SCAMPI… $6.99
PEPPRONI… $6.25
CHICKEN PARMESAN… $6.25
MEATBALL PARMESAN… $6.25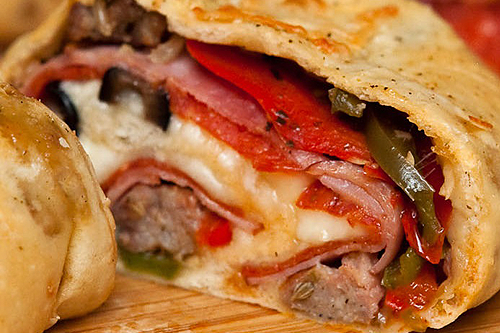 PENNE PASTA… $6.95
CHEESE RAVIOLI… $7.95
Choice of: Vodka Sauce, Meat Sauce or Marinara Sauce 
Includes Two (2) Garlic Rolls
Add Salad $2.50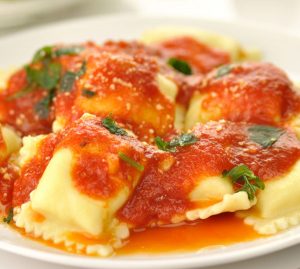 CABERNET SAUVIGNON… $4.00
MERLOT… $4.00
PINOT GRIGIO… $4.00
CHARDONNAY… $4.00
SANGRIA Red… $5.00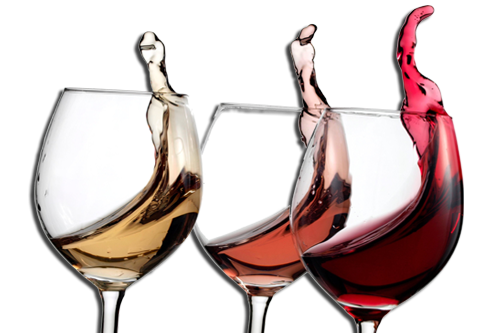 DOMESTIC

MILLER LIGHT… $3.50
BUD LITE… $3.50
IMPORTED BEER

PERONI… $4.00
HEINEKEN… $4.00
CORONA EXTRA… $3.50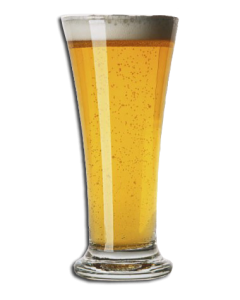 STRAWBERRY FIELDS CUPCAKE…$3.95
CHOCOLATE MILKY WAY CUPCAKE… $3.95
DIVINE COCONUT CUPCAKE… $3.95
RAINBOW CUPCAKE… $3.95
ORANGE FLORIDA SUNSHINE CUPCAKE... $3.95
TARTUFO Vanilla and Chocolate Pistachio Gelato… $3.95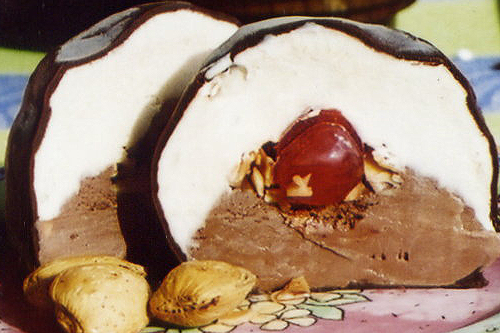 BOTTLED WATER… $1.50
SODA FOUNTAIN… $2.95
COKE/DIET COKE… $1.50
CAPPUCCINO… $2.25